We are working to replace this website with a new dynamic experience for the Spring of 2011 - please bear with us.
We create Video Solutions to get your message across
Every business has a message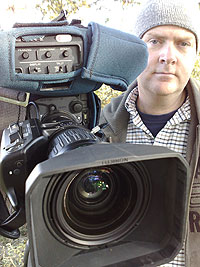 From a full video production delivered on DVD, to short online stings that add many extra dimensions to a website, we can develop a solution that will get your message out there and get you noticed.
A dynamic visual solution will dramatically improve your image - inhouse, locally and globally - with a little street cred thrown in (should you want some...).
Using video, we can create solutions to old problems and help you win new business.
We can create solutions to problems you didn't know you had and identify business opportunities you haven't seen.
Together we can create visual solutions that steal more than a lead from your competition and help you realise New Business and New Markets.
Please have a wander around this website and dip into the sample video sequences. Your solution is waiting. Thanks for coming this far - when you're ready lets talk.

This very short sequence explains all - and introduces Ted and his Éclairs. A simple sequence like this can say so much in a short space of time. Inserted into a website and used online gives your message an immediate worldwide audience - and it stays working as long as you want it to.
Read more...

This is our 40 second showreel. We have tried to create a short snappy piece to demonstrate a few areas where video could prove beneficial to your business. The areas included are suggestions only and are by no means exhaustive! Hopefully, and with a little imagineering, you can start to see how we can help...
Read more...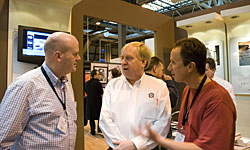 A movingimagemedia co-production with David Noton Photography, "Chasing the Light" is an inspirational and educational film exploring the essentials of landscape photography.
The "Chasing the Light" DVD was released on the Lee Filters stand at this year's FOCUS ON IMAGING show in the UK (Birmingham NEC, 24-27 February 2008). Lee Filters have a long-standing association with David Noton.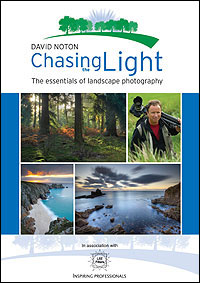 Chasing the Light is a 90 minute programme exploring the essentials of location photography, location finding, previsualisation, understanding natural light, composition and colour. The film examines the development of a photographic vision with practical hands on demonstrations, insights and examples at a number of inspiring locations and dramatic settings from a misty dawn at Glastonbury to the cliffs of Lands End and the autumnal glens of the New Forest in the south of England.
Extracts from the programme were shown on the Lee Filters stand throughout the show and were available for purchase on the stand. The DVD is available directly from David Noton's secure online website shop.
Click the "Read more..." link below to learn more and see two clips from the programme...
Read more...